ARTISTS

SEP 18
Landless
Landless are Lily Power, Meabh Meir, Ruth Clinton and Sinead Lynch. Formed in 2013 and based in Dublin and Belfast, they sing unaccompanied traditional songs in four-part harmony.
listen here

Lemoncello
Laura Quirke (vocals, guitar) and Claire Kinsella (cello, vocals) started performing together while studying music and languages in Maynooth University, Ireland. Harmonious vocal melodies simply accompanied by cello and guitar, lend a sincere and honest rootsy sound.
listen here
Maija Sofia
Maija Sofia Makela is a musician, songwriter and artist who works between the overlapping worlds of sound, performance and text. She explores language, shadowed histories, hauntings, diasporic identity, healing practices, ancestral grief, water, feminism, mysticism, traditional song archives and folklore.
listen here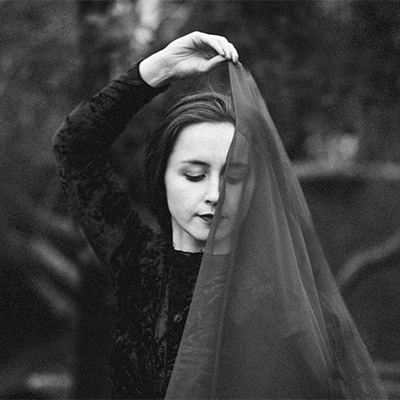 Rachael Lavelle
Rachael Lavelle is a Dublin-born composer, performer and songwriter whose influences range from ambient and baroque pop to operatic and choral.
listen here
SEP 19
Aoife Nessa Francis
Aoife Nessa Francis is a songwriter whose debut album, Land of No Junction, was released this year. She grew up swimming in the Irish sea on the southern coast of Dublin, and the ocean's shifting sense of loss and discovery is a constant presence in her songwriting.
listen here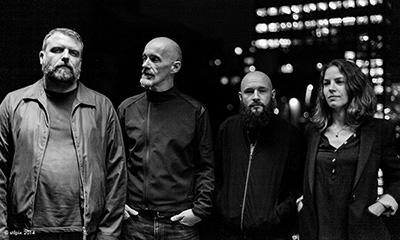 A Lazarus Soul

The trauma from s pina bifida and cancer had a huge effect on Brian Brannigan & songwriting became his coping mechanism, his way of figuring out the world. His songs became those of A Lazarus Soul & Brannigan has gone on to build a reputation as one of Ireland's finest lyrical commentators.
listen here
Brigid Mae Power

Brigid Mae Power is an Irish singer, songwriter, and musician. Power was born in London, England. She learned to play the button accordion before starting to sing and play piano as a teen. Power has been inspired by her experiences as a single mother.
listen here
Cormac Begley
Cormac Begley is a solo bass, baritone, treble and piccolo concertina player from a West-Kerry musical family. He is currently one of the leading lights within Irish traditional music. He was nominated for the RTE Radio 1 'Folk Instrumentalist of the Year' in 2019.
listen here
SEP 25
YANKARI
Combining rhythms, melodies and parables from their respective Yoruba and Igbo roots
with addictive hooks delivered in pidgin-English, Yankari have a sound reminiscent of
the afrobeat greats of the 60's and 70's. Fuji, Highlife, Juju, Afrobeat, Jazz and Funk form
the foundation the band elaborate upon to create a 21st century heavy groove.
listen here

SELU AND THE LIVING THINGS
Ṣelu and the Living Things celebrate life's infinite dimensions with a soulfully rare
blend of talent and style. Evolving from a collaboration between drummer Segun
Akano (Yankari, Dublin Afrobeat Ensemble) and guitarist Morgan Baker (Louisiana
6, Pop Republic Collective), Living Things integrates afrobeat, neo-soul, jazz, and
progressive flavours into a compelling modern sound.

SEP 26
SHNAYTO
Shnayto is a singer/songwriter from the liberties who writes heartfelt tunes that would make your grandad cry. With a simple folk-pop style, his music could be be compared to artists such as Angel Olsen, Phil Ochs or Nick Drake. He grew up learning classical guitar at the Royal Irish Academy of Music and also draws some influence from the South American music that he discovered there. His musical journey humbly began with a collection of demos in 2019, before recently releasing his latest single 'Rain'.
listen here

OJO
OJO are an instrumental 4 piece band based in North Dublin, Ireland. Their sound is characterized by the melodic sounds of the Sunpan played by Stephen O'Kelly. Jimbo Dowling on guitar/banjo sets the pace, while Ian Carey on Bass guitar and Conor on Cajon create the backbone. It's fast, rhythmical, high energy music. The founding members, Stephen and Jimbo, originally began as a two-piece act in 2017. They quickly lit up the Dublin music scene by appearing at local venues and thrilling audiences with their own distinct sound. The Sunpan creates an almost Caribbean like vibe, while the melodies and rhythm are drenched in traditional Irish undertones.
listen here